Self-Drive BBQ Boat Hire Mandurah - 6 seater Boat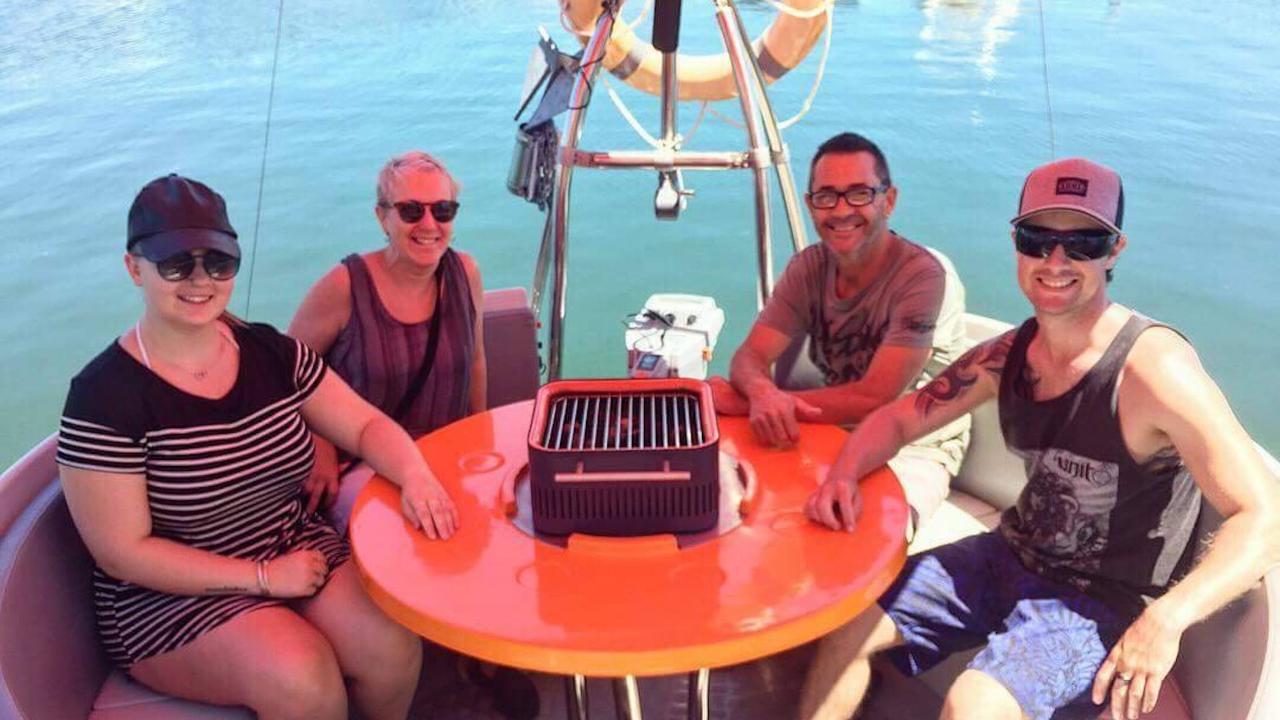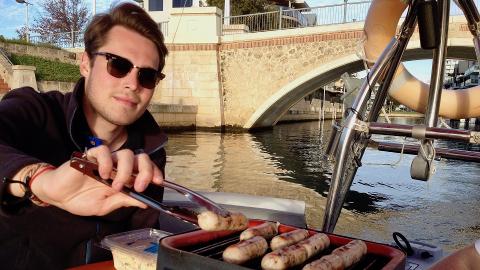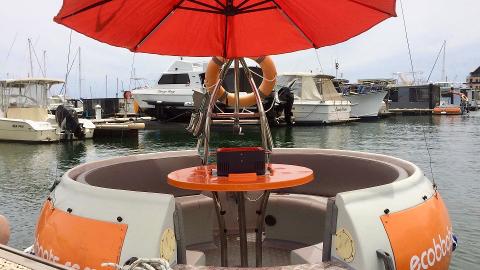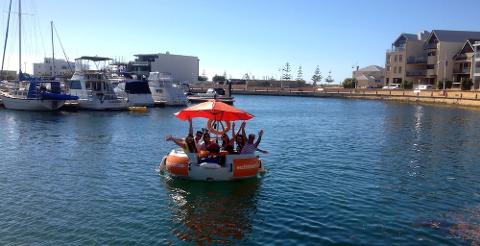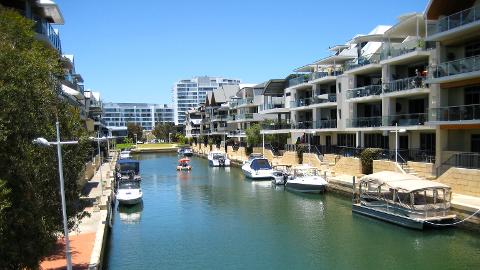 Duration: 2 Hours (approx.)
Location: Mandurah, Western Australia
Product code: EcoBBQBoat 06MH
Take your BBQ to the water with our grill-equipped Eco BBQ-Boats, the first of its kind in Western Australia. Is a new boat hire business combining the great Australian BBQ culture with boating.

Enjoy your very own floating BBQ by hiring these circular self-drive vessels in Mandurah's Ocean Marina.
Equipped with an electric outboard motor, our 6-seater Eco BBQ Boats are practically silent and easy to operate. A skipper's ticket is not required.
The rental time is 2 hours per session. Forget about carrying tables and chairs and packing cutlery and plates. All you need to bring is your esky (max. 50 l) with your drinks and food. The boats have a Bluetooth music system for wireless smart phone music and a charcoal barbecue in the centre for you to entertain your friends and family while having a barbie in WA's most magnificent Ocean Marina.
Rental includes:
two hours of boat rental
use of charcoal barbecue
safety briefing and equipment
cutlery and crockery (forks, knives, spoons, plates, tumblers, tongs)
use of Bluetooth music system for your music
Please arrive on time for skipper's and safety briefing on the day of your booking.

The weight of all passengers on this boat should not exceed 480kg in total.
If you would like to hire two boats at the same time, please call us on 0457 728 017.

Self-Drive Hire Terms and Conditions:
If your cancellation is received with at least 7 day notice, your booking can be rescheduled to another date within 6 months free of charge.
If your cancellation is received with less than 3 days notice, your hire fee will be forfeited.
If Eco BBQ Boats has to cancel your booking (for example due to bad weather), you can choose to reschedule your booking or to get a full refund.
You and your passengers are required to arrive on time. If you arrive late, you still have to return the boat at the booked end time.
You respectively your nominated skipper must be over age of 21 and you are required to provide a valid driver's licence or passport.
You as the hirer are fully responsible for the safety of all passengers and all damages to the boat while on hire. All incidents must be reported.
Smoking, fishing, swimming, excessive drinking or beaching of the boat are not allowed while on hire.
The skipper must remain sober (0.00 blood alcohol content) at all times. Generally, no intoxicated people allowed on board.
On the day a security bond of $500 is required as Credit Card Pre-Authorisation.
If you return the boat dirty, you will be charged a cleaning fee of $50.
If you return the boat late, you wll be charged with a late return fee of $50 for every 15 minutes.
Eco BBQ Boats reserves the right to limit the amount of alcohol on board.
Eco BBQ Boats reserves the right to refuse or suspend you the right to use our services at any time.
Eco BBQ Boats is not responsible for personal belongings.
Eco BBQ Boats reserves the right to refuse or suspend you the right to use our services at any time.